The JSA-6CMSMTS series central management server is an indispensable core part of the monitoring system. It can carry out fine and complete system management, can centrally manage mass front-end equipment, storage equipment, decoding matrix on the wall and other equipment, support multi-level server cluster, level Lianlian provides customers with a complete security management system.
█ Professional management platform software
Embedded professional DSMS operating platform system software, administrators can centrally set system parameters such as front-end device parameters, storage strategies, electronic maps, user permissions, etc. of the entire system, thereby achieving unified control and management of resources;
█ Stable operating system
Based on Linux/Windows [optional] operating system, high-performance 64-bit processor and high-speed cache, perfect system connection, make the access and combination of other systems easier and more stable, so that the system is more efficiently used in monitoring projects ;
█ Powerful centralized management
It has the entire centralized monitoring center management background function, including the organization management and setting of the centralized monitoring center management platform; the realization of rights management (video channels, data signals, etc.) for streaming media servers, storage devices, various monitoring points, video stream forwarding strategy management and Settings etc.;
█ Support multi-level server cluster and cascade
Support large-scale surveillance video access, which can achieve clustering and cascading, which facilitates the large-scale application and expansion of the system, and the system architecture is more stable;
█ Support adding user administrators and permission assignment
Support management of multiple system user groups and multiple user roles, multiple operation management rights can be freely assigned to different roles and users
█ Support alarm management and video linkage
Support IPC, NVR or alarm host in the front of the system to upload multiple alarm information such as: motion detection, signal loss, I/O alarm, and video occlusion upload center to realize the unification of alarm source, alarm event, receiving object and alarm type Management and query, support alarm linkage recording.
█ Support ONVIF/RTSP
The system supports ONVIF and RTSP protocols, compatible with mainstream brands of front-end cameras, encoders, network hard disk recorders, and matrix access; supports access with ONVIF, RTSP or private SDK protocols, and supports LAN or WAN [active registration access and P2P mode] Hybrid networking;
█ Support multi-terminal connection
The system supports both B/S and C/S modes, providing computer-based and Android-based client programs.
█ Check the running status of the equipment
Check the connection status of IPC, DVR, NVR and other devices, visually display the online and offline status of the device and prompt the reason;
█ Perfect log management
Abundant server log information, you can quickly check the problem through the log to ensure the stable operation of the system and reduce the trouble of technical support;
█ Remote server configuration
The system administrator can manage the centralized monitoring system through IE in any place where Internet access is available. The operation is simple and powerful; the administrator can monitor the operating status of the device and modify various parameters of the device through remote;
█ Memory self-starting function
Energized after a sudden power failure, the device automatically keeps the working state before power failure and starts automatically, without the need to manually operate the start button;
█ Industrial-grade high-density chassis design
1U standard rack cabinet. Advanced chassis design process, using intelligent heat dissipation system, effectively reduce noise pollution, create a constant temperature space of the cabinet, fully shielded against electromagnetic radiation, anti-interference, and anti-static (EMI) design, suitable for a variety of application environments.
█ Extend optional function module
◆ Active registration service
It is used to provide services for the management front-end to access the management platform in the form of active registration, and is usually used in the scenario of the Internet or multiple network segments or non-fixed IP addresses;
◆ Transcode monitoring live
According to the needs of the project, the transcoding of the surveillance video stream is selectively carried out, and the live streaming stream in RTMP and HLS format is output for URL;
◆ Smart Analysis Suite
This module includes barrier management, living device management, face database, plan control, personnel type, intelligent alarm statistics, etc.; only supports smart device access to specific brand specifications;
g system structure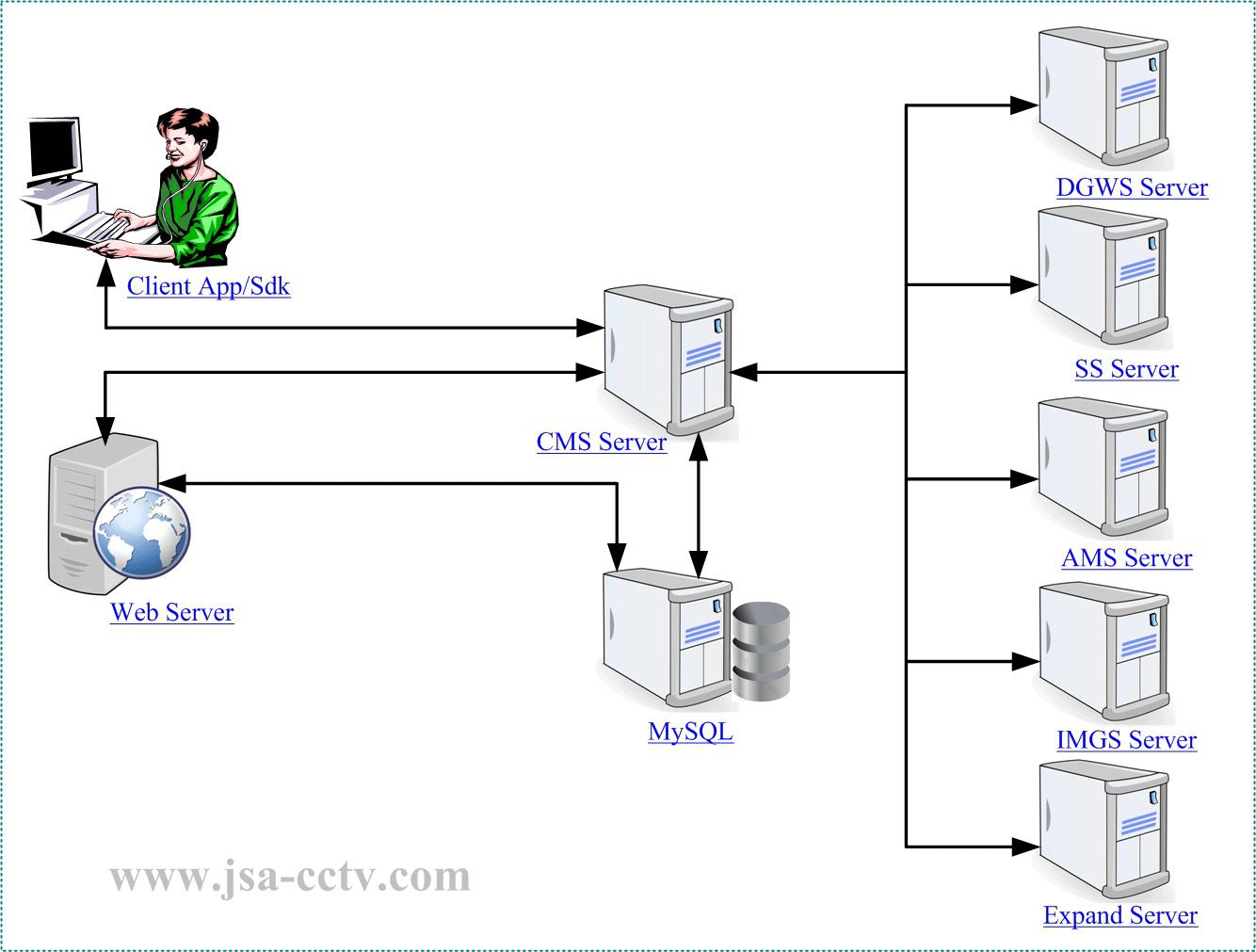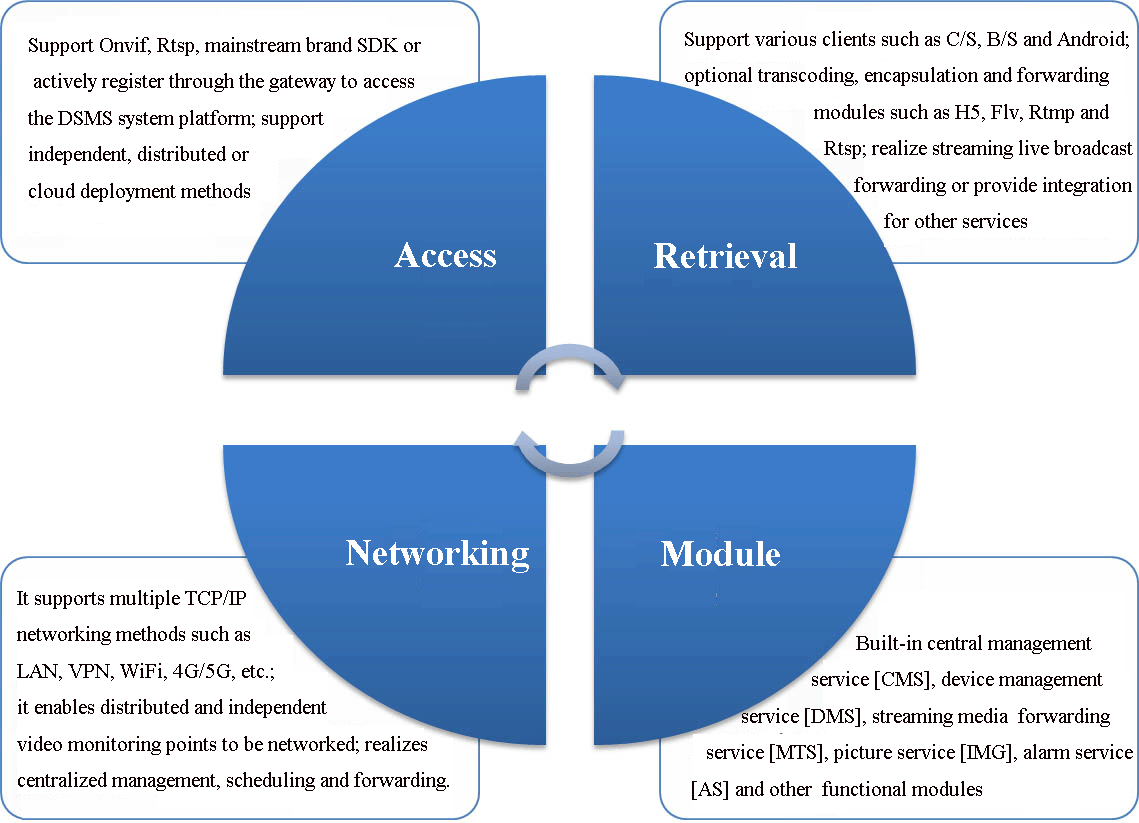 g Specifications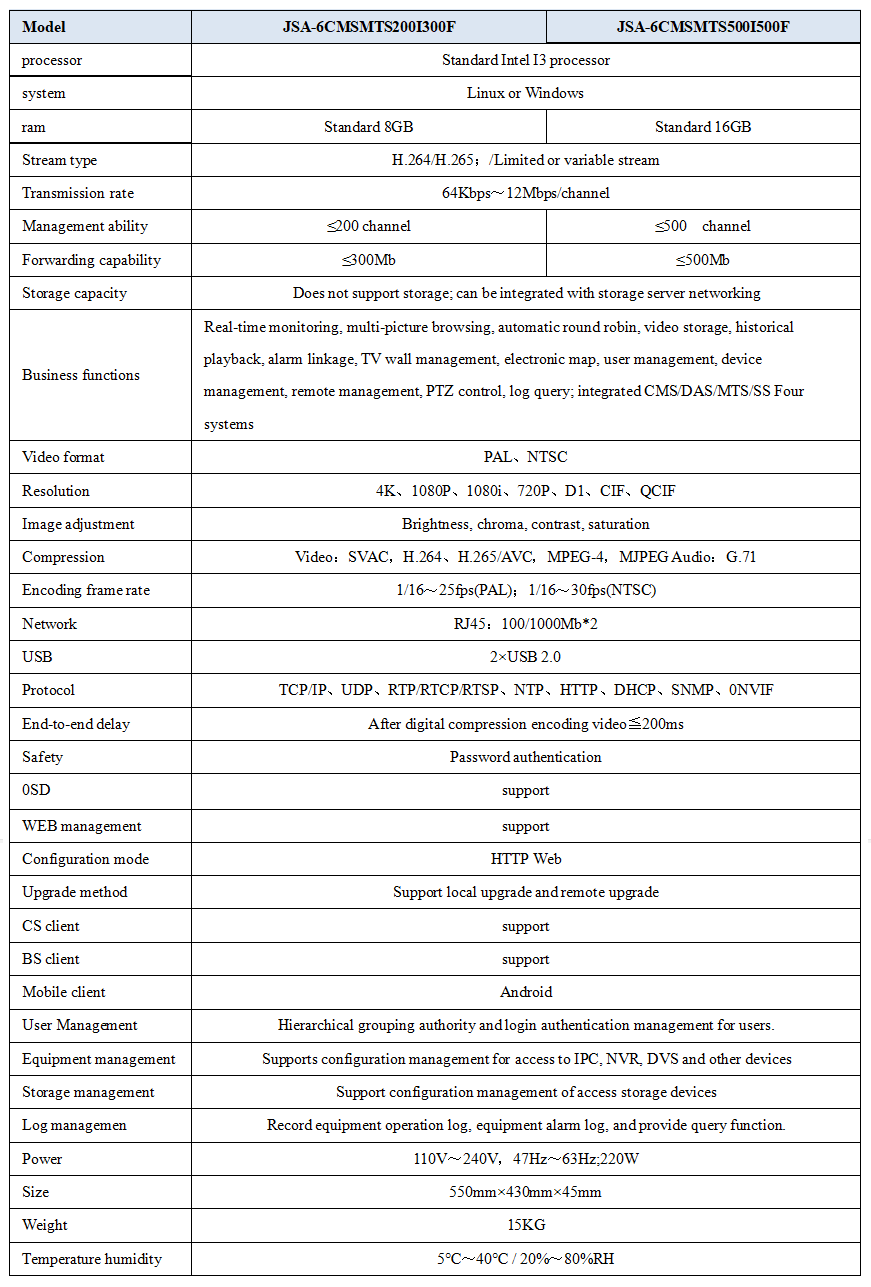 g Management platform management terminal B/S function list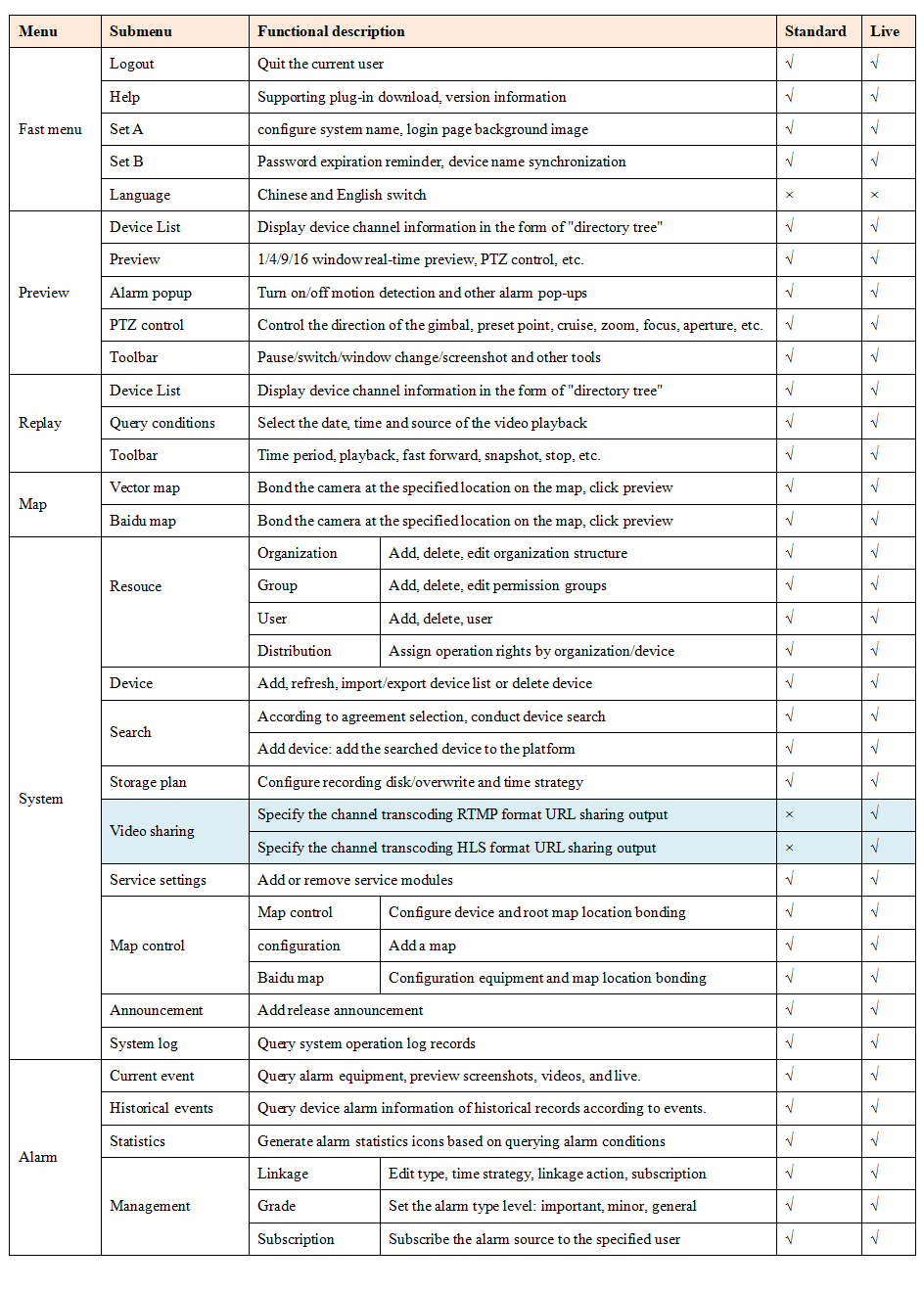 g C/S client function list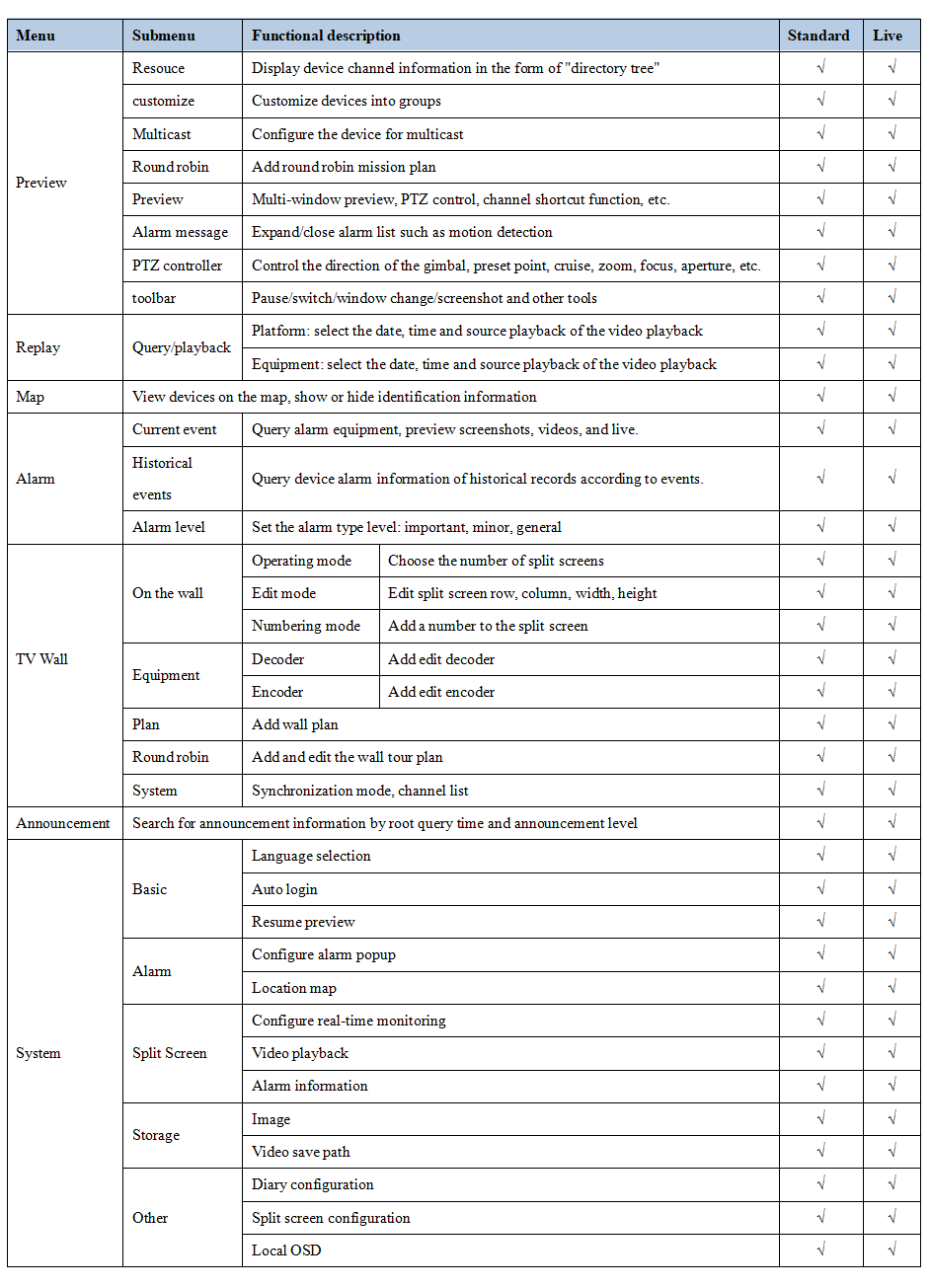 g Mobile APP function list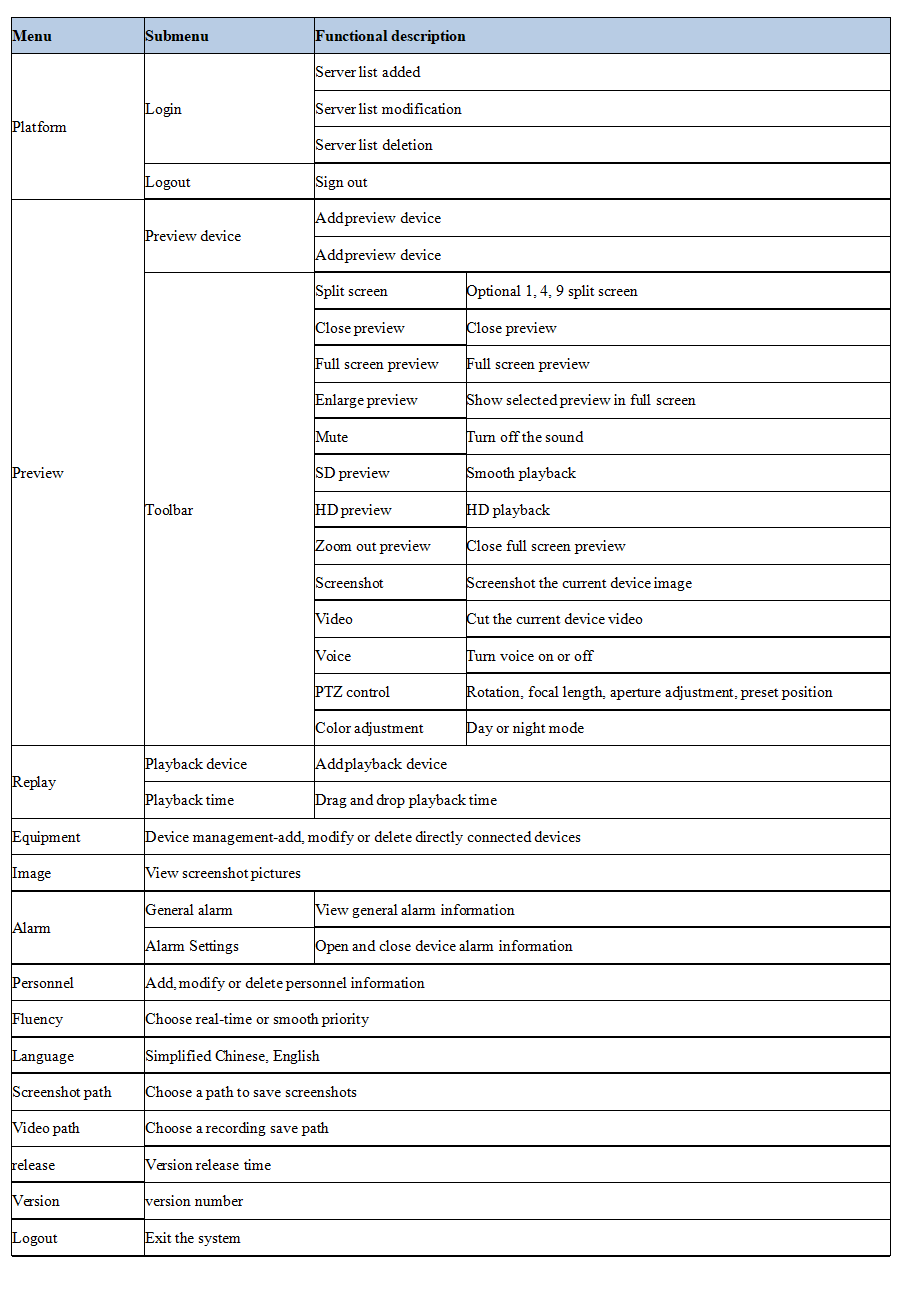 g B/S client user interface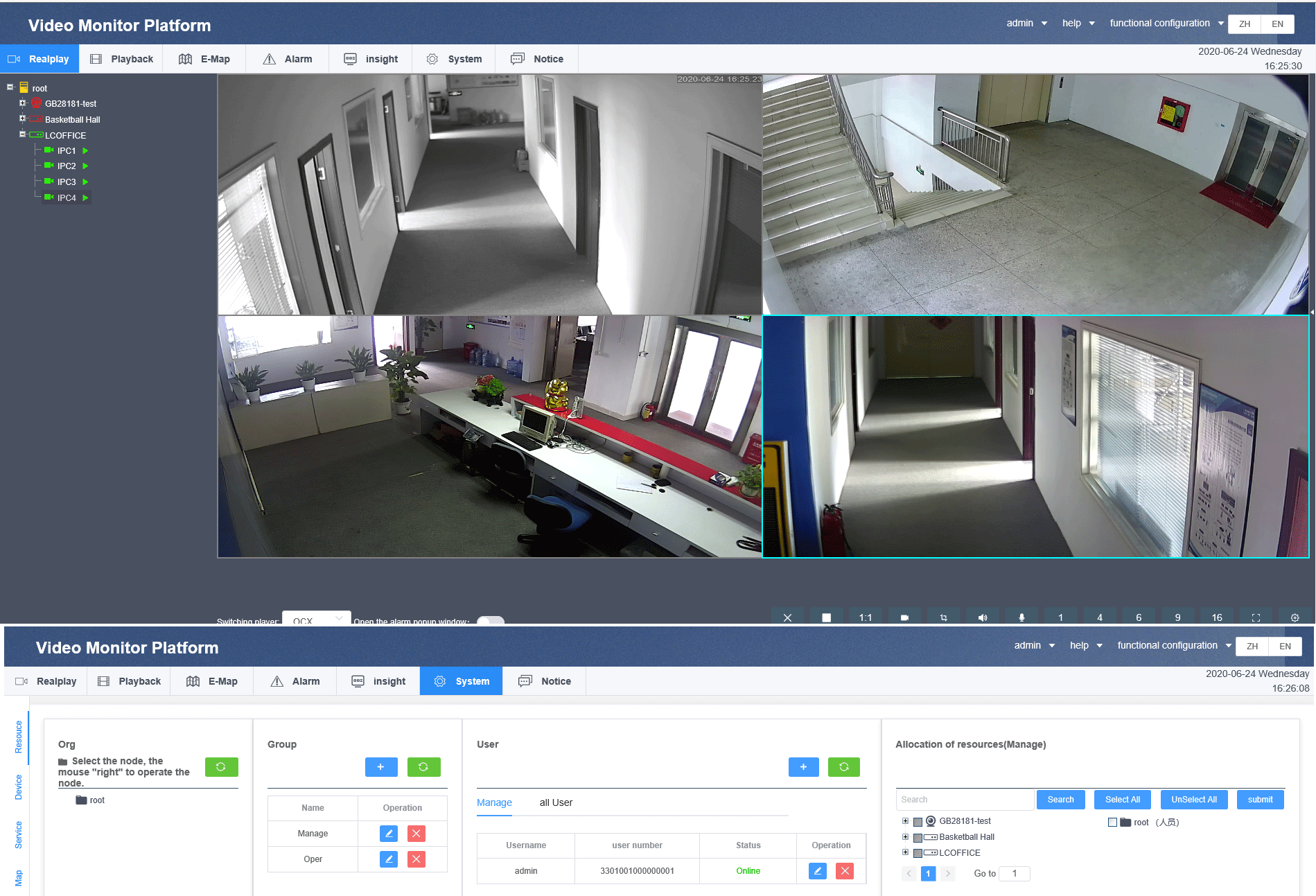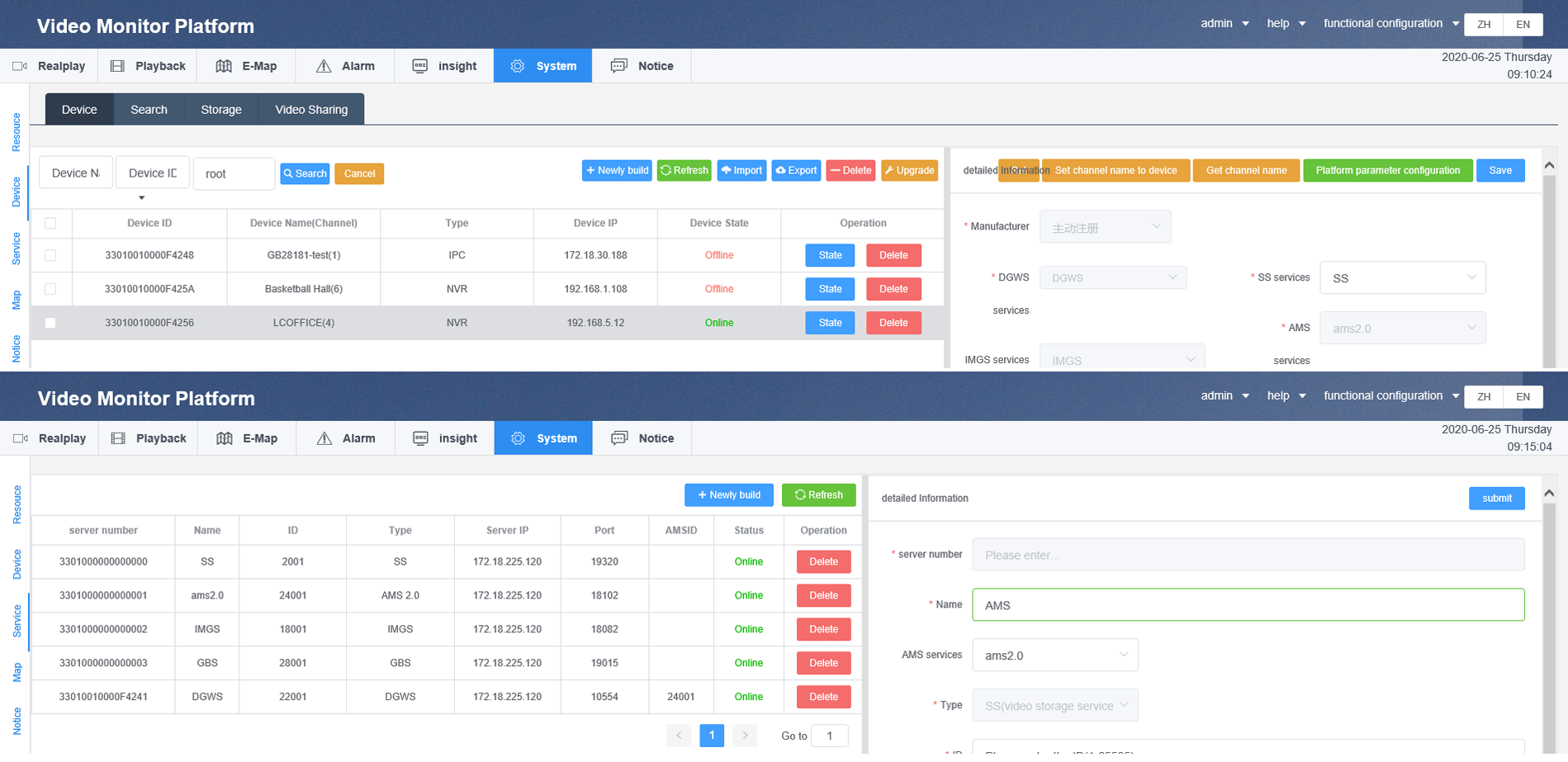 g C/S and APP client user interface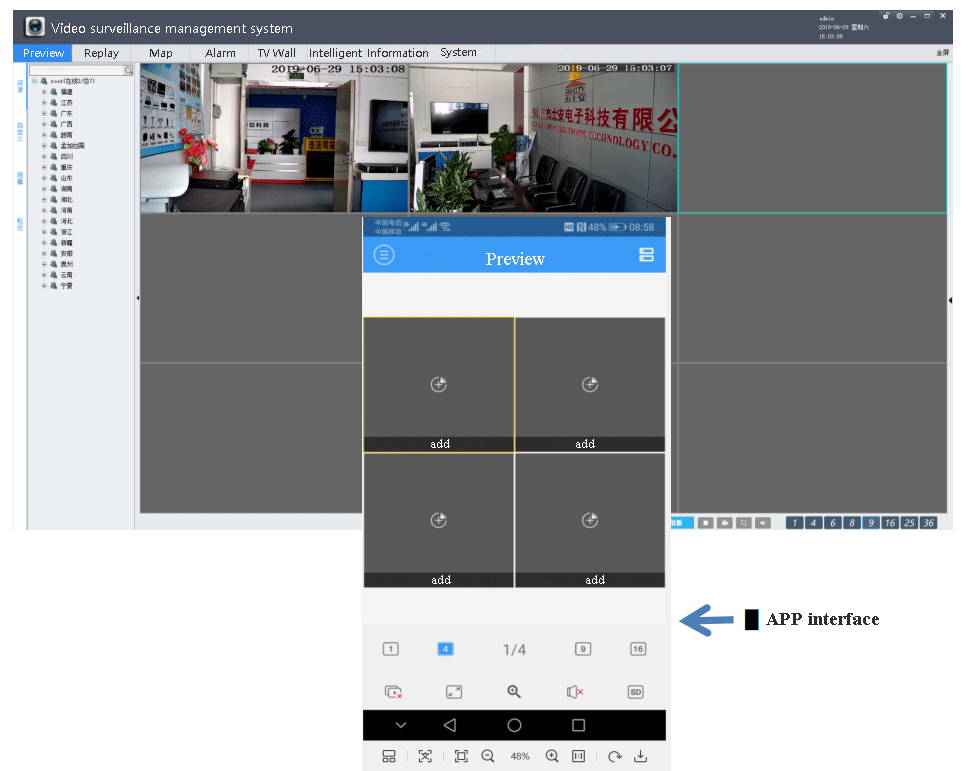 g System applications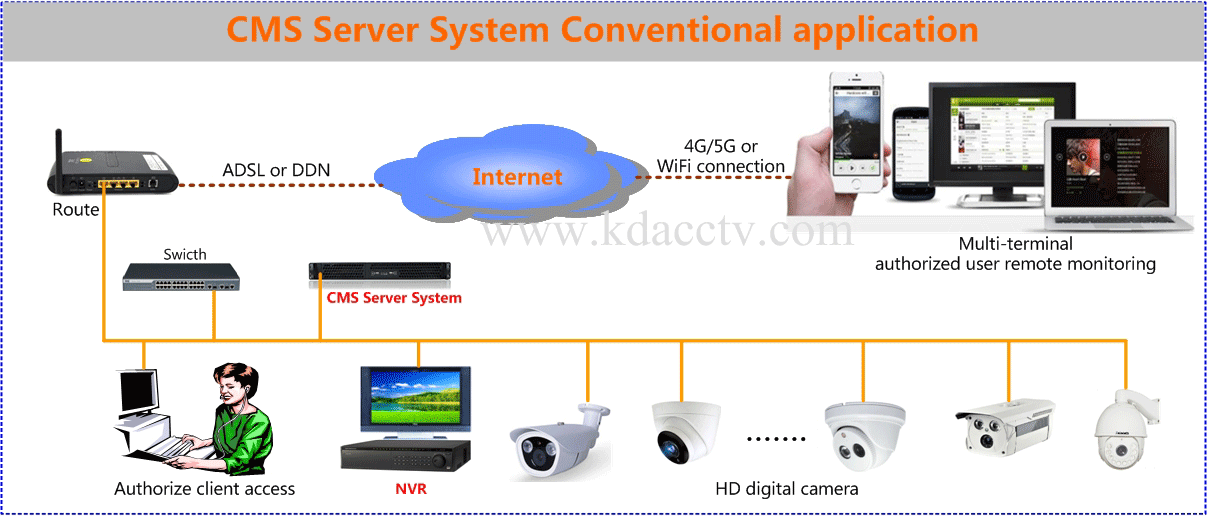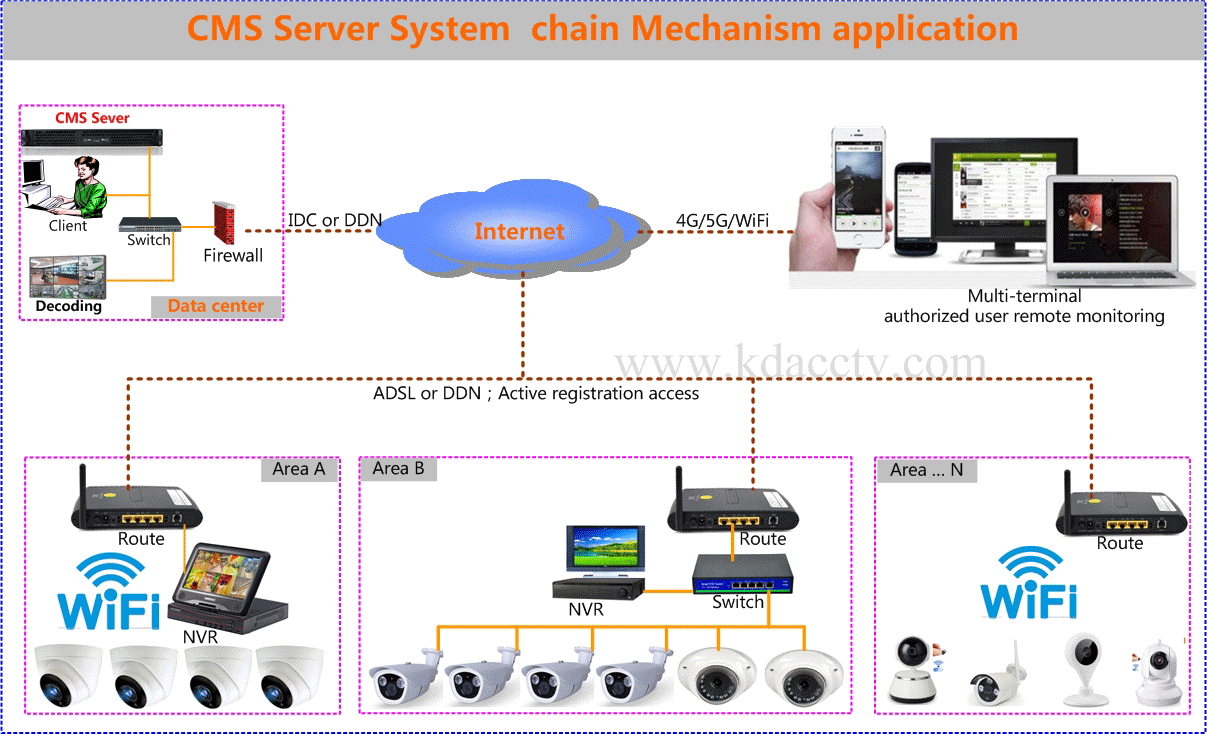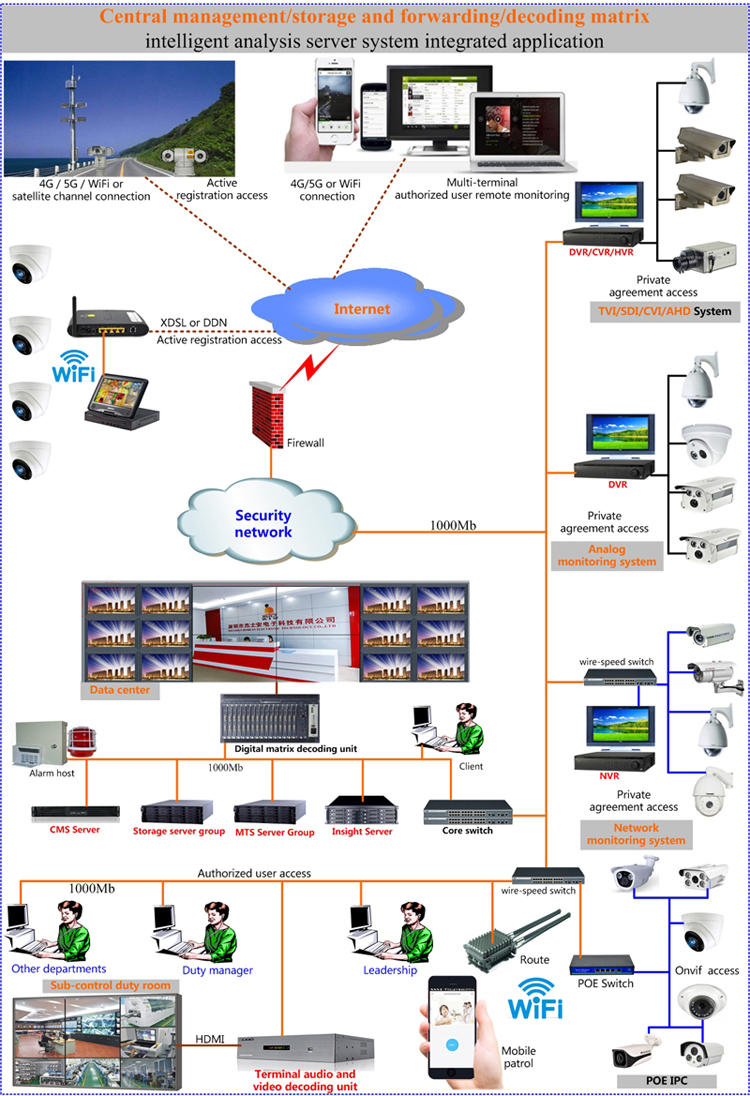 g Related products
security camera system,cctv camera security system,Security prevention system,Security system,Surveillance and control centre,Video surveillance and control system,CMS,cctv system