█ Company Profile
Shenzhen Jieshi An Electronic Technology Co., Ltd. is a leading CCTV manufacturers in Taiwan, visiondcom Electronics Co., Ltd. and News Vision Co., Ltd.of Japan, through the support of information, as established by the Electronics Corporation, since its inception, focused on the field of digital video surveillance , computer vision, pattern recognition, digital multimedia communication, visual perception technology R & D, design, manufacturing and marketing. Since its inception, the international security more well-known brand products OEM / ODM services. My company with rich production experience and professional development technology and perfect quality policy, provide the excellent products and service innovation, sales, technical strength by rapid growth, I trust in CCTV industry leadership, intelligent video surveillance system for the world famous professional manufacturers.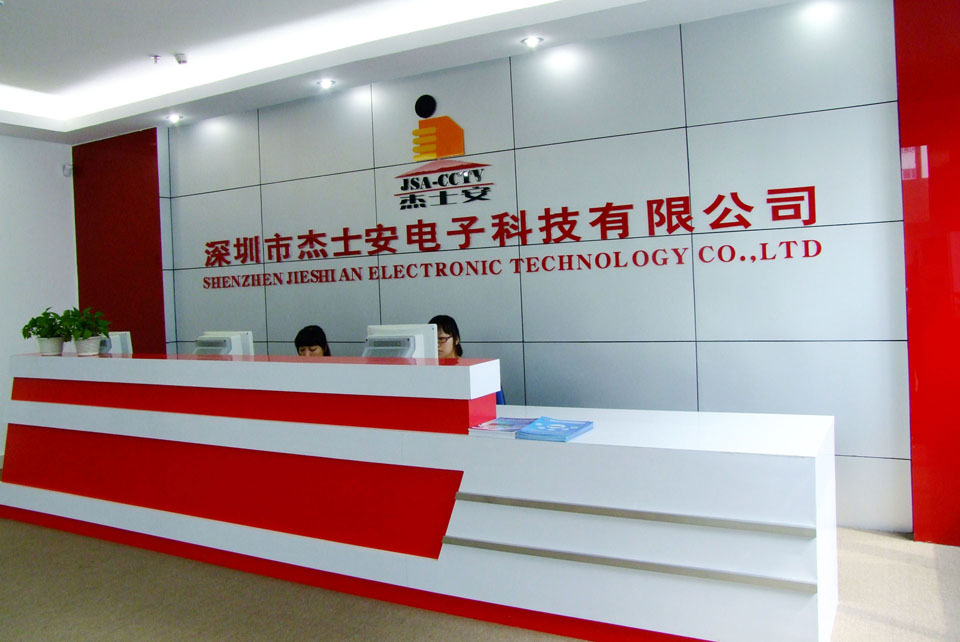 █ Team information
 Adhering to the "integrity, teamwork, professional and innovative" spirit of enterprise, long-term application of core technology of independent research and development, pay attention to intellectual property rights of precipitation and accumulation, the company mainly technical and management team members from huawei, zte, the famous enterprise dimensions in embedded systems, digital multimedia and network communication, etc have rich experience in research and development and management. Companies in the years of r&d team with the Chinese academy of sciences and gradually in China university of science and technology, Harbin industrial university, scientific research institutions and frontier, high-end artificial intelligence research institutions in computer vision and pattern recognition, many fields such as extensive cooperation, and introducing the technology for the global top Israeli intelligence safety technology application, and completed the digestion and absorption of advanced technology in many fields of fusion and accumulation.

█ Product information
Shenzhen JieShiAn electronic technology Co., LTD. Is the surveillance cameras and image processing equipment, has been one of the international manufacturing companies develop visual products, pattern recognition products, visual perception, multi-functional product, camera, strong inhibition seek cameras, intelligent ball PTZ camera, digital processor, compressed frame, video recorders, camera, network server portable electronic products and related peripheral products, provide complete product line, shenzhen JieShiAn electronic technology Co., LTD. JieShiAn "brand products as" the r&d and production company in the r&d and production, satisfies the customer diversification and a unified purchasing services.
JieShiAn electronic will continue in safety science and technology industry area, will become the digital communication technology, multimedia and application, establish the marketing and service of globalization, devotes to the development of high quality, easy operation and meet customer demand. Through continuous efforts, will expand product under the diligence of the breadth and depth of customers, provide better products and services. In the future, JieShiAn electronic will face the foothold in China ", scan widely international, a world-class video surveillance system of high-tech company goal.